PLEASE NOTE: We no longer offer expedition cruises in Northern Norway. Please see our numerous other voyages that operate in the Arctic and Antarctica.
The greatest fjords of Norway, Svalbard, and Greenland
Fjords are a phenomenon typically associated with the steep, deep-forested coastlines of Norway, particularly the Arctic regions of Northern Norway.
But fjords are far from exclusive to that territory, and in fact they're a relatively common feature of many far-north landmasses. Indeed, these canyon-like waterways are among the main landscape attractions of Greenland and the Arctic archipelago of Svalbard as well.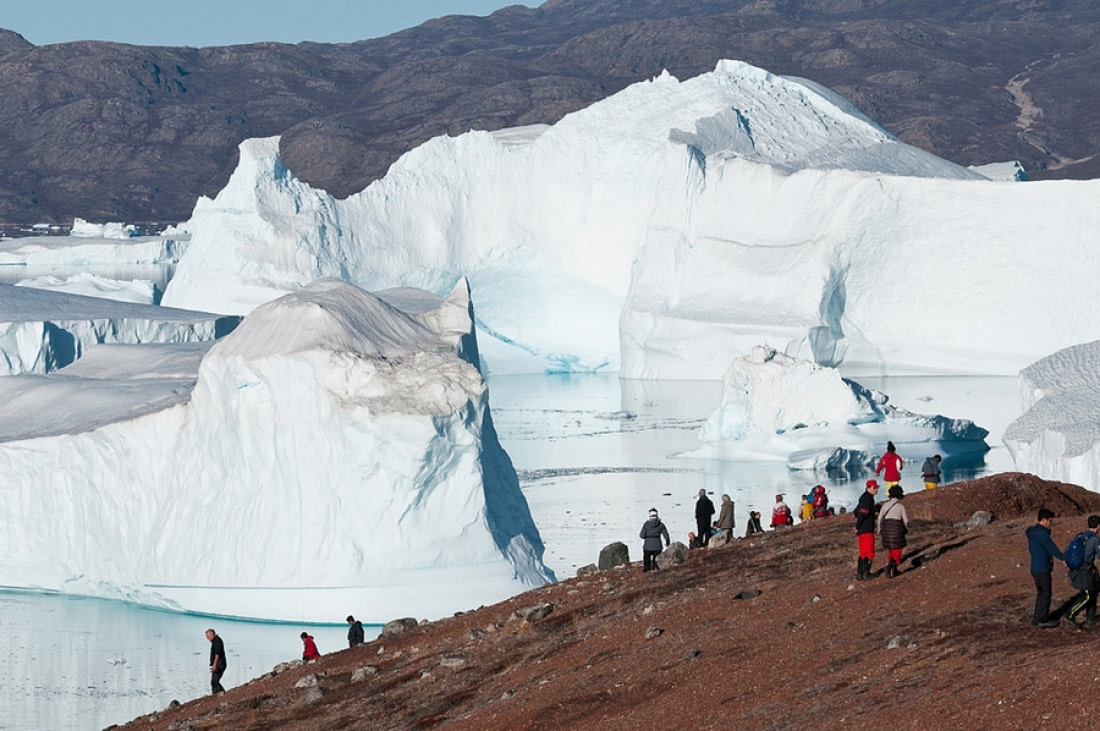 Photo by Gerard Bodineau
Not only that, many fjords have rich ecosystems that make them excellent places to view whales, land mammals, and an assortment of Arctic seabirds.
In this entry we detail a handful of our favorite fjords from our three Arctic areas of operation: Northern Norway, Svalbard, and East Greenland.
Northern Norway
The fjords of Northern Norway are fantastic spots for viewing both whales and the northern lights (aurora borealis). Of the fjords you'll see on our voyages there, Andfjorden and Kvaenangen are two of the most memorable.
Andfjorden
Minke whales, humpbacks, sperm whales, and sometimes even beluga can be seen here. Andfjorden is a frequent stop during our Northern Norway cruises, which often include whale watching and chances to view the northern lights (aurora borealis).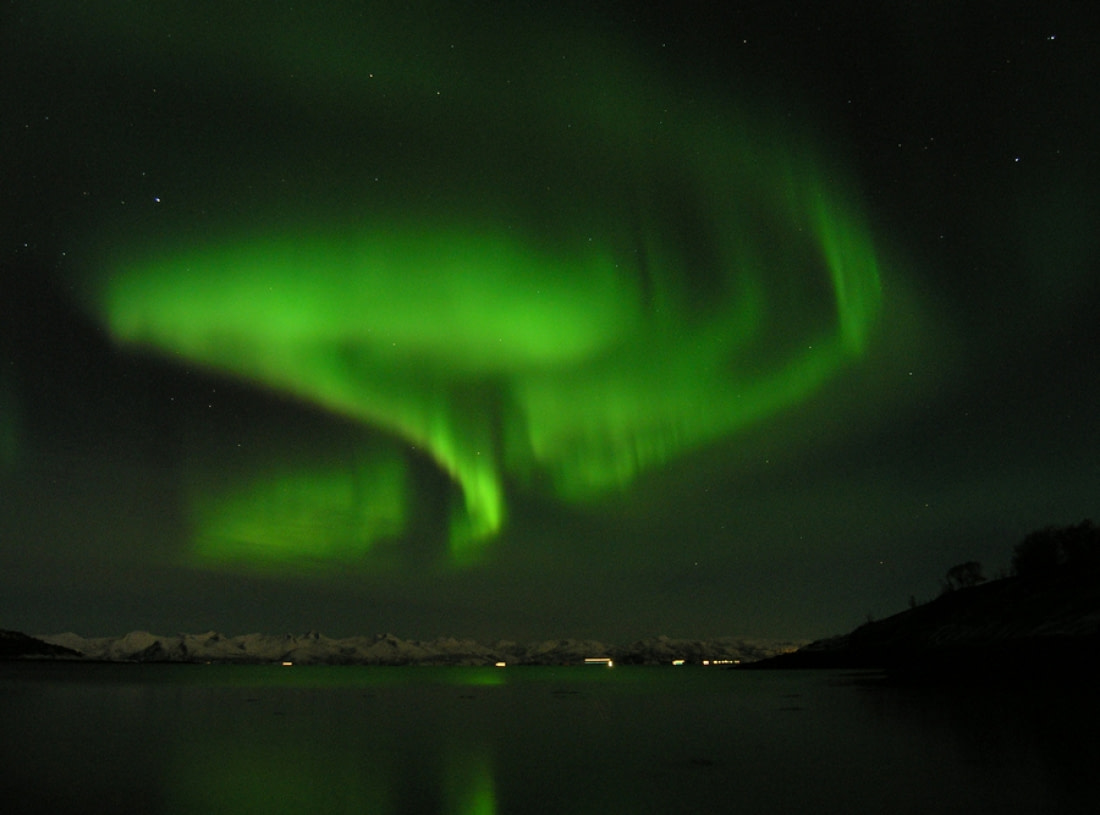 Photo by Jan Belgers
Andfjorden's depths reach about 517 meters (1,696 feet), making for great whale feeding grounds. The fjord is also spacious, being about 60 km long (37 miles) and at most 30 km (19 miles) wide. It lies between the islands of Senja and Andøya, and the villages of Tranøy, Kvæfjord, and Harstad are located along its banks.
Kvaenangen Fjord
Located in Troms County, the fjord of Kvaenangen spans 72 km (45 miles) from the village of Kvænangsbotn to the Norwegian Sea.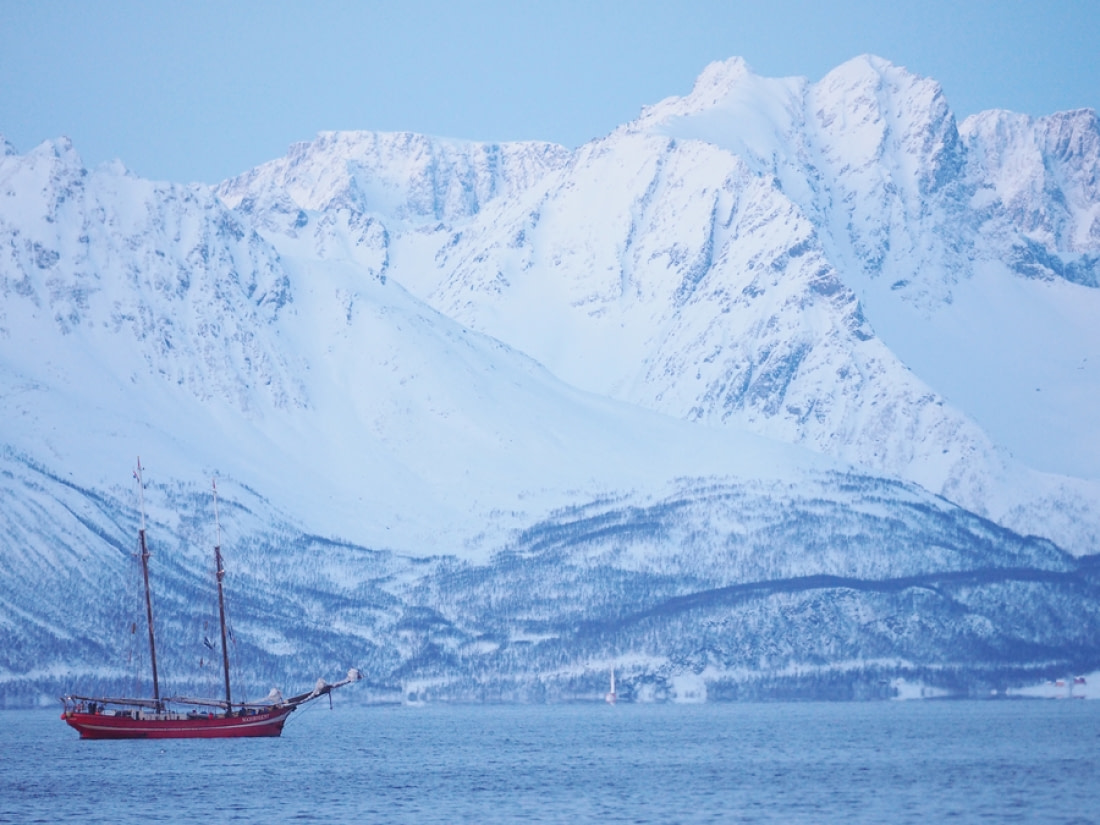 Photo by Christian Engelke
This fjord is the site of numerous islands, and the above-mentioned whale species can also sometimes be spotted here, in addition to the occasional harbor porpoise or dolphin. The fjord of Badderfjorden branches off Kvaenangen to the east and the larger fjord of Reisafjorden to the west.
Svalbard
Most Arctic travelers visit Svalbard for its principal island of Spitsbergen, perhaps the best place in the world to search for polar bears. But in terms of terrain, the fjords of this region (Spitsbergen in particular) cannot be overlooked.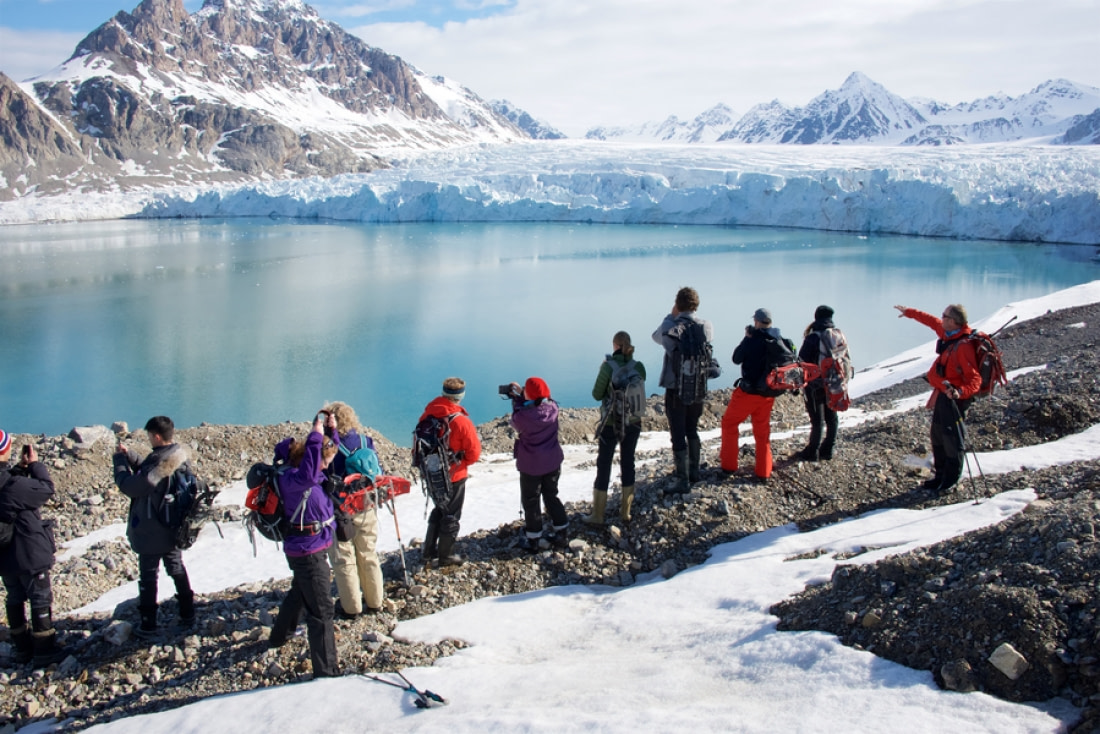 Photo by Roderick van Hasselt
Raudfjorden
This scenic fjord lies on the northern coast of Spitsbergen and is an ideal area for admiring the local glaciers. It also happens to be a popular spot for bearded and ringed seals, Arctic seabird colonies, and at times may even afford you a polar bear or beluga sighting.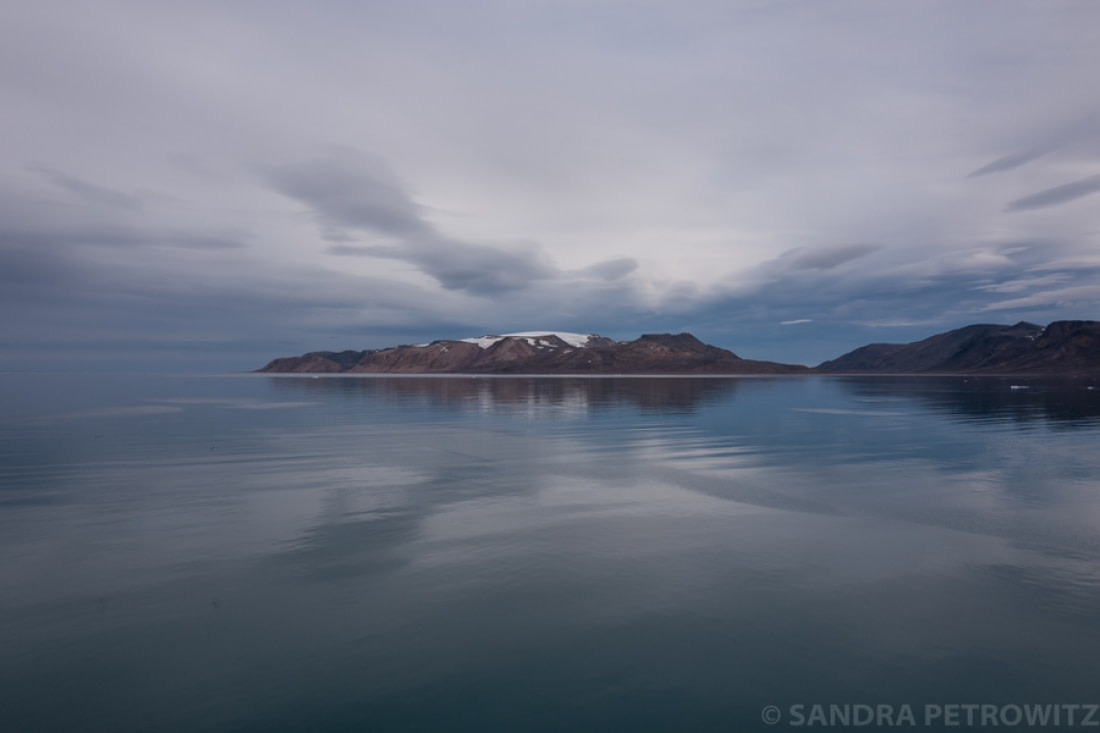 Photo by Sandra Petrowitz
Raudfjorden is about 20 km long (12.4 miles) and five km (three miles) wide, positioned between Albert I Land and Haakon VII Land. This fjord is one of the common areas we visit on our Svalbard trips.
Krossfjorden
Green slopes, colorful flowers (depending on the time of year), and a sizable glacier characterize this impressive fjord. You can see flocks of kittiwakes and Brünnich's guillemots nesting on the cliffs, along with possible sightings of Arctic foxes and bearded seals.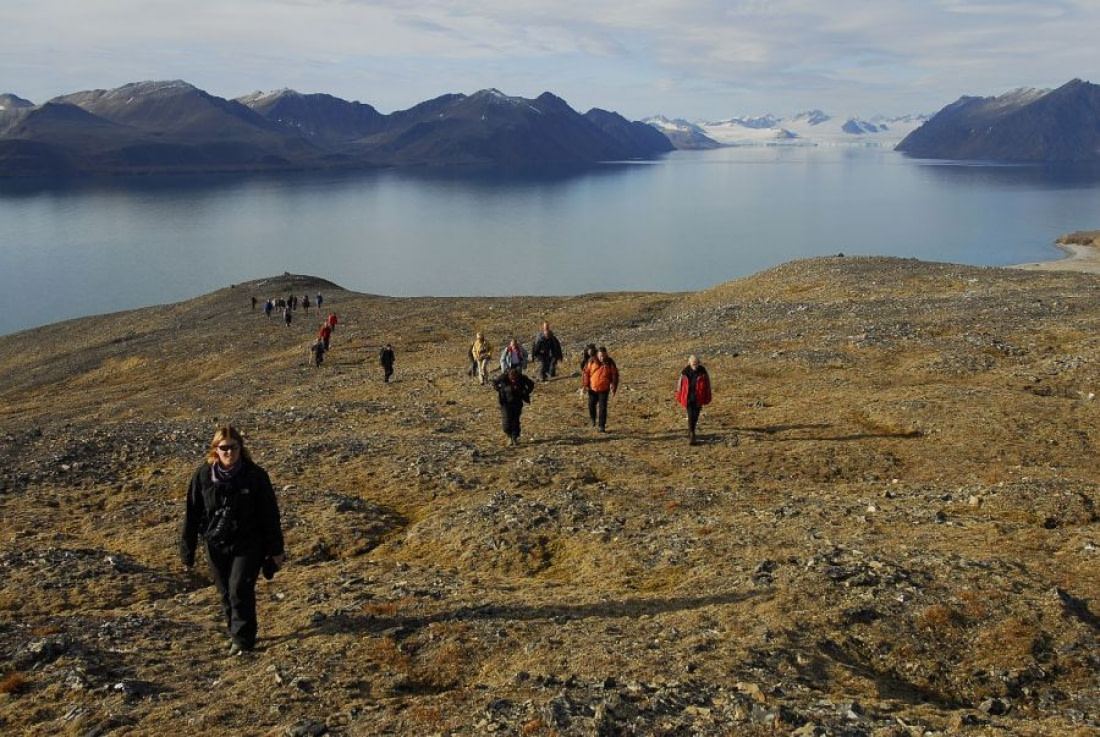 Photo by Peter Prokosch
Krossfjorden is about 30 km (48 miles) long and was the site of Spitsbergen's first whaling station in the early 17th century.
Liefdefjorden
This fjord is among the most cherished sights of our Spitsbergen cruises, mostly because it runs alongside the impressive five-km-long (three miles) Monaco Glacier.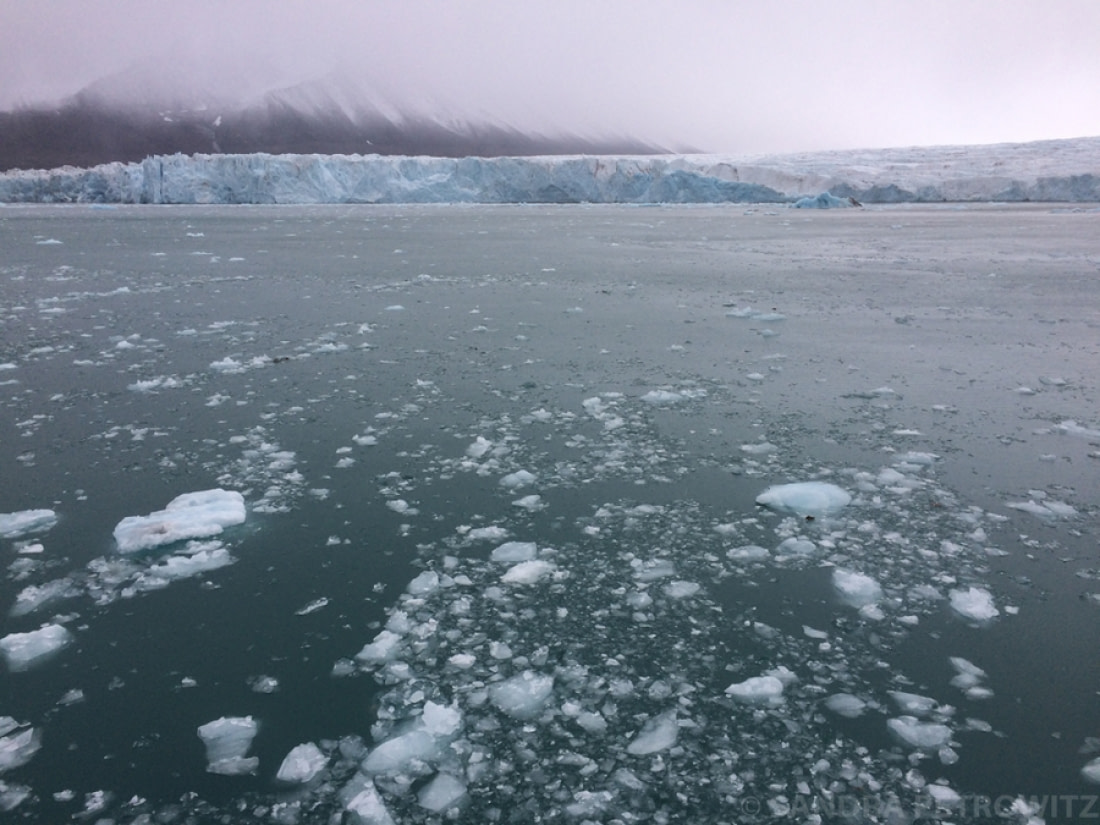 Photo by Sandra Petrowitz
Liefdefjorden's waters, especially those near the glacier, are a rich feeding ground for thousands of kittiwakes. Polar bears can also sometimes be seen at the base of Monaco too, as this icy area is a popular hunting spot for them.
Bell Sund
The source of multiple fjords, Bell Sund is one of the largest fjord systems in Svalbard. Healthy vegetation grows here, which in turn provides fine opportunities to experience local wildlife and history.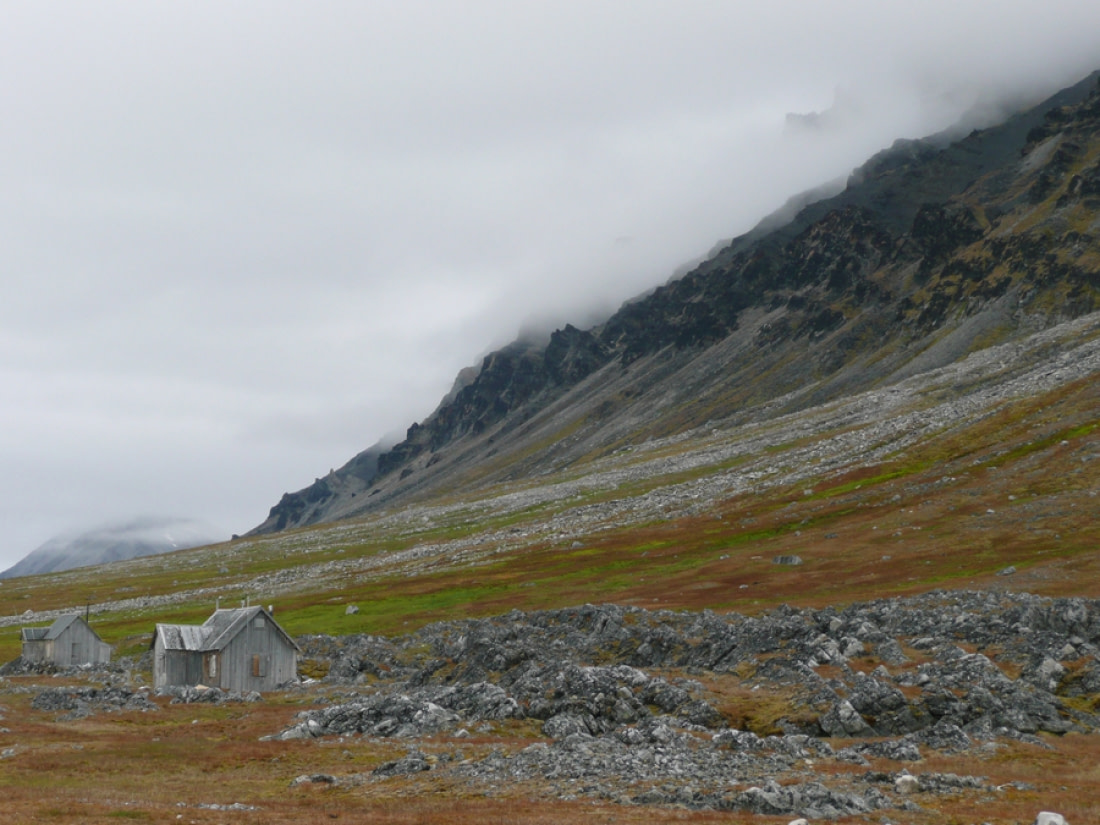 Photo by Rob Tully
Beluga skeletons can be found around nearby Ahlstrandhalvøya, the remains of whale slaughter from the 1800s. Fortunately, not all belugas were eliminated from the area, so you may still see a pod. And if you cruise the side fjords of Bell Sund, you'll view tundra where reindeer like to feed and rocky slopes where little auks often nest.
Greenland
Claiming some of the best fjords in all the Northern Hemisphere, Greenland (most notably its eastern shores) offers waterways so vast and extensive they can make you feel as though you're visiting some entirely untouched, prehistoric version of Earth.
Røde Fjord
Musk oxen and warm autumnal foliage make Røde Fjord a highly prized site on our Greenland voyages. Here you can see colossal icebergs, some of them over 100 meters (328 feet) high.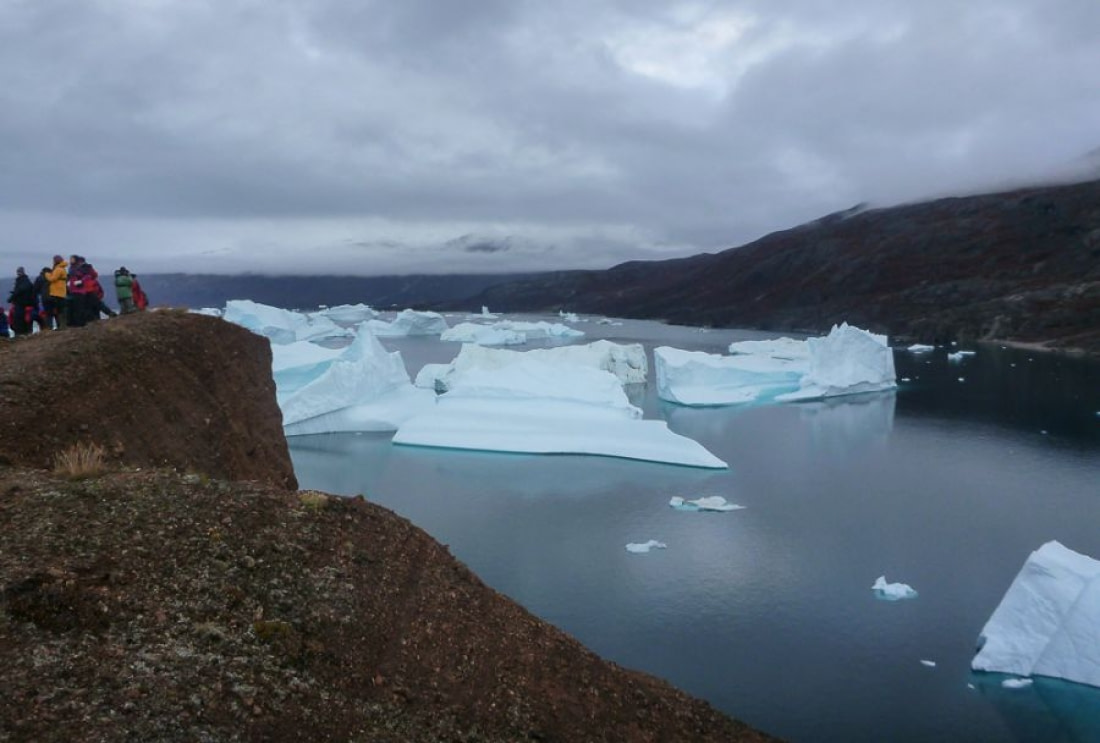 Most of this fjord's icebergs are grounded, as it is only about 400 meters deep (1,312 feet), five km (three miles) long, and 11 km (6.8 miles) wide. Røde Fjord is part of the massive Scoresby Sund fjord system, which we'll cover later.
Rømer Fjord
This scenic fjord gives you one of your best shots at spotting narwhals and polar bears in Greenland, two species we do not often see on Earth's largest island. Rømer Fjord is located on the island of Turner Ø and is a rugged, fantastically mountainous area.
Kaiser Franz Joseph Fjord
The iconic Arctic fjord system of Kaiser Franz Joseph branches about 100 km (62 miles) into the Greenland interior, stretching in multiple directions for roughly another 92 km (57 miles) from the fjord's mouth in Foster Bay.

Photo by Gerard Bodineau
Kaiser Franz Joseph Fjord is known for its spilling glacier tongues and towering, sheer-sloped surroundings. Take a good camera and plenty of film (i.e., memory cards).
Kong Oscar Fjord
Not far south of Kaiser Franz Joseph Fjord lies Kong Oscar Fjord, forming the northern border of the Scoresby Land Peninsula. This fjord is a frequent sight during our Greenland trips, branching off into numerous smaller fjords on its western side.
Kong Oscar Fjord is also a sizable fjord system, being about 10 – 25 km (16 – 40 miles) wide.
Nordvestfjord
Another fjord in the Scoresby Sund system, the dramatically picturesque Nordvestfjord is fed by the Daugaard-Jensen Glacier, among others. The Daugaard-Jensen produces most of the icebergs north of Iceland and carries many of these bergs through Nordvestfjord.
Scoresby Sund
No article covering Arctic fjords can be complete without mentioning Scoresby Sund, the largest fjord system on the planet.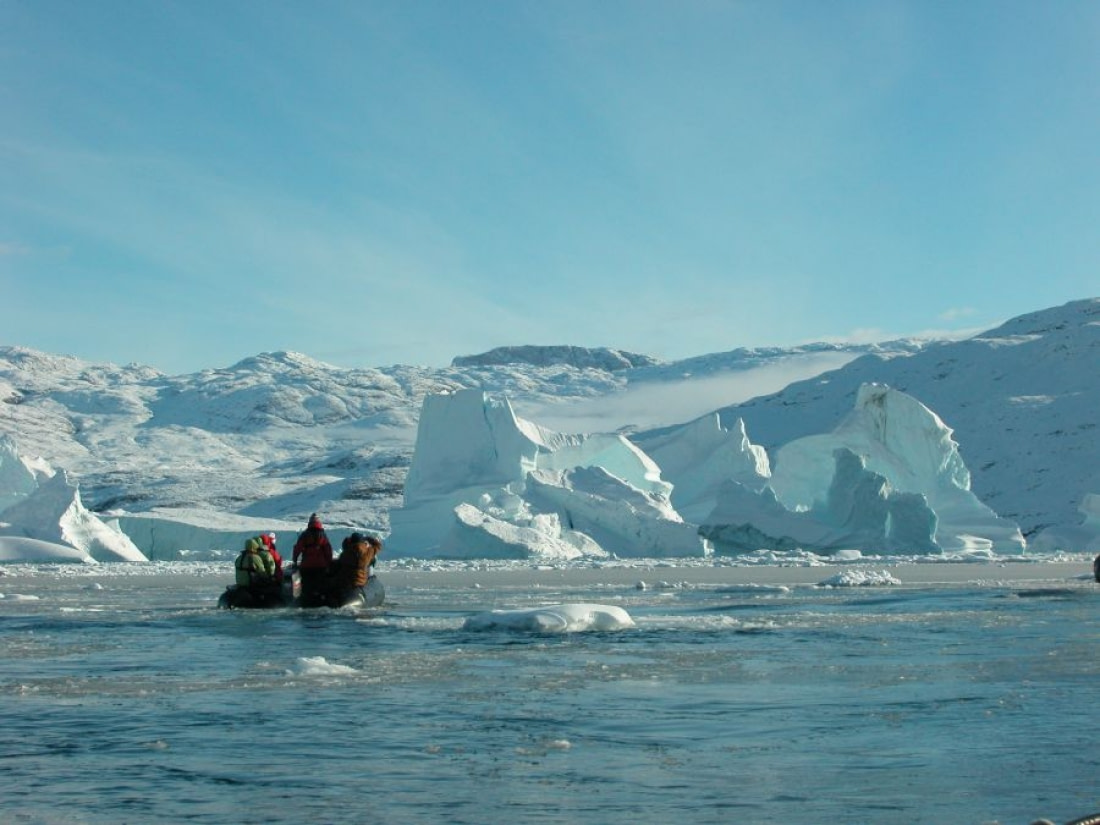 Photo by Florian Piper
Scoresby Sund is colossal, boasting a main body of about 110 km (68 miles) and an area of extending fjords that span approximately 38,000 square km (14,700 square miles). Scoresby Sund reaches 350 km (216 miles) inland, and its depth plunges to an oceanic 1,450 meters (4,760 feet) in some places.
Among the chief landing areas of our Greenland cruises, Scoresby Sund is a superb area for watching Arctic wildlife, basking under the eerie glow of the northern lights, and visiting the only permanent settlement in the region, the Inuit village of Ittoqqortoormiit.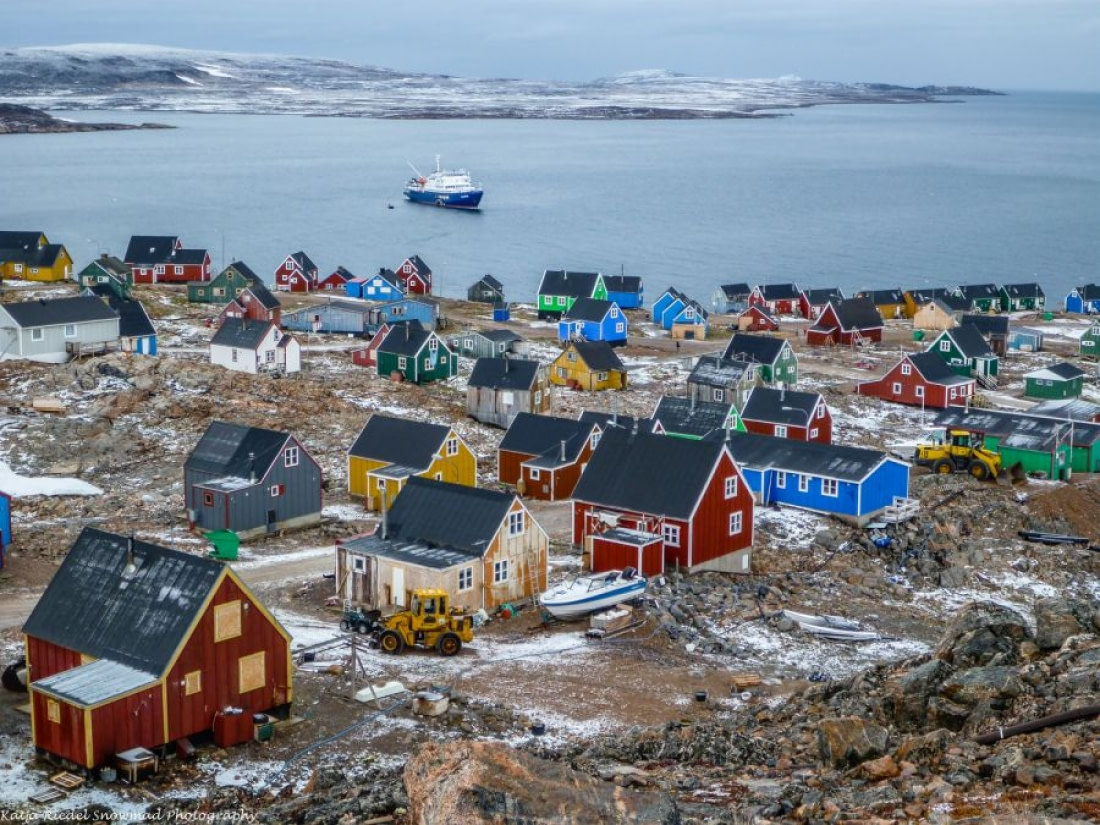 Photo by Katja Riedel
In other words, if you end up visiting no other fjord in all of the Arctic (though as this article shows, that would be a real shame) make it Greenland's Scoresby Sund fjord system.