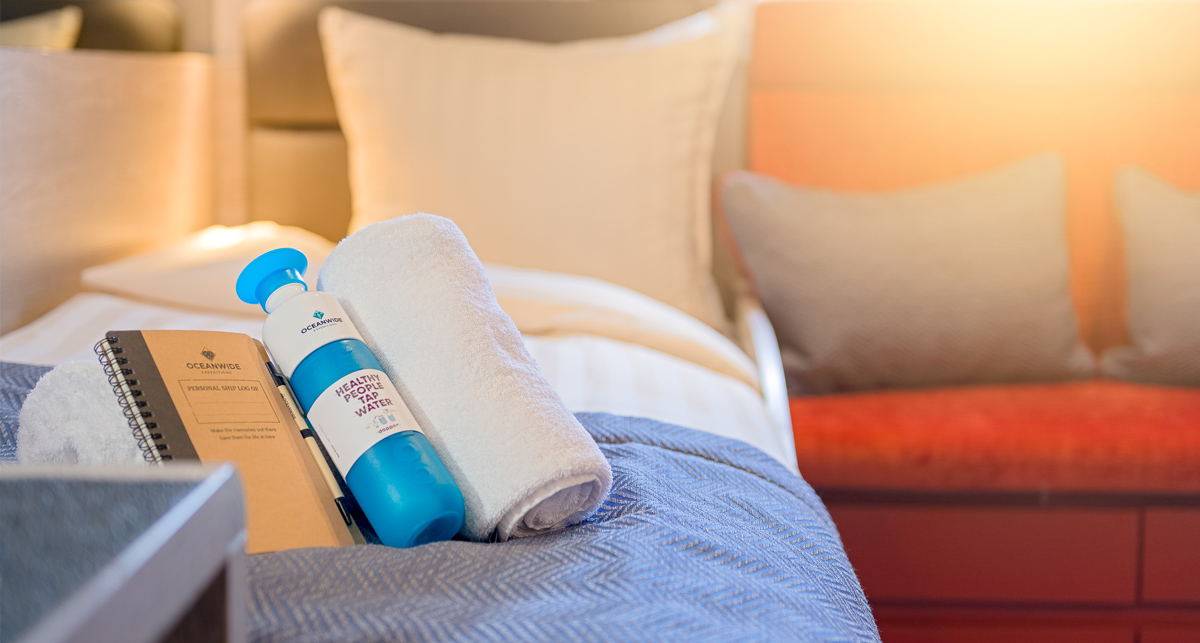 We limit onboard waste production by recycling as often as we can as well as banning single-use plastics on any of our vessels. Our ships do not use straws, plastic cups, or any individually wrapped butter, yoghurt, and jam.
All our vessels have a water treatment system and desalination system that uses reverse osmosis, allowing us to eliminate the use of plastic water bottled on board. Rather, our guests receive a reusable water bottle they can refill on the vessel. Bathrooms are equipped with biodegradable shampoo and soap in recycled packing, further limiting our use of plastics.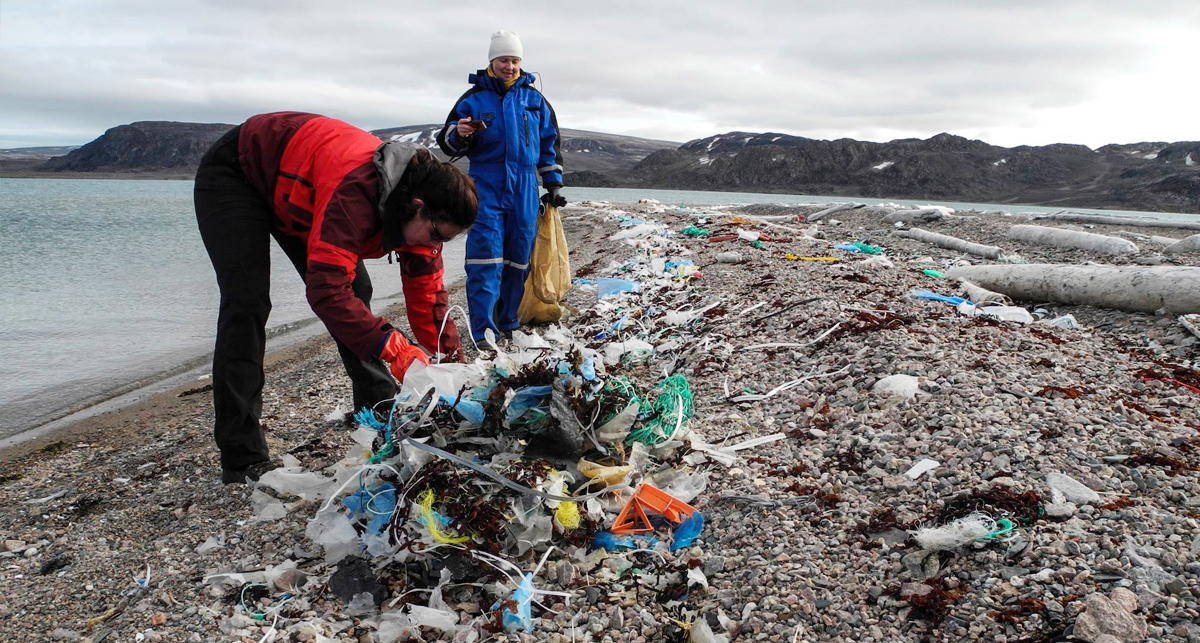 On top of reducing the waste generated by our ships, we also remove waste that has already accumulated in our areas of operation. The bulk of Arctic litter washes to shore and pollutes animal feeding grounds. For this reason, we are long-time participants in Clean Up Svalbard, a waste removal effort organized by the governor of the archipelago. This program has been highly effective.
In 2018, for example, Oceanwide and fellow members of AECO led 128 beach clean-ups that removed over 40 tons of refuse. These cleaning groups are composed mostly of expedition cruise guests who volunteer to help the environment they've grown to love.