The best polar cruise binoculars according to our guides and crew
Our guests often ask us what they should pack when it comes to the more optional polar travel gear, such as cameras or binoculars.
And while we typically refrain from too shamelessly promoting one brand over another, sometimes pointing them to a specific name is the best way to guarantee they'll have the best possible equipment for their Arctic or Antarctic cruise.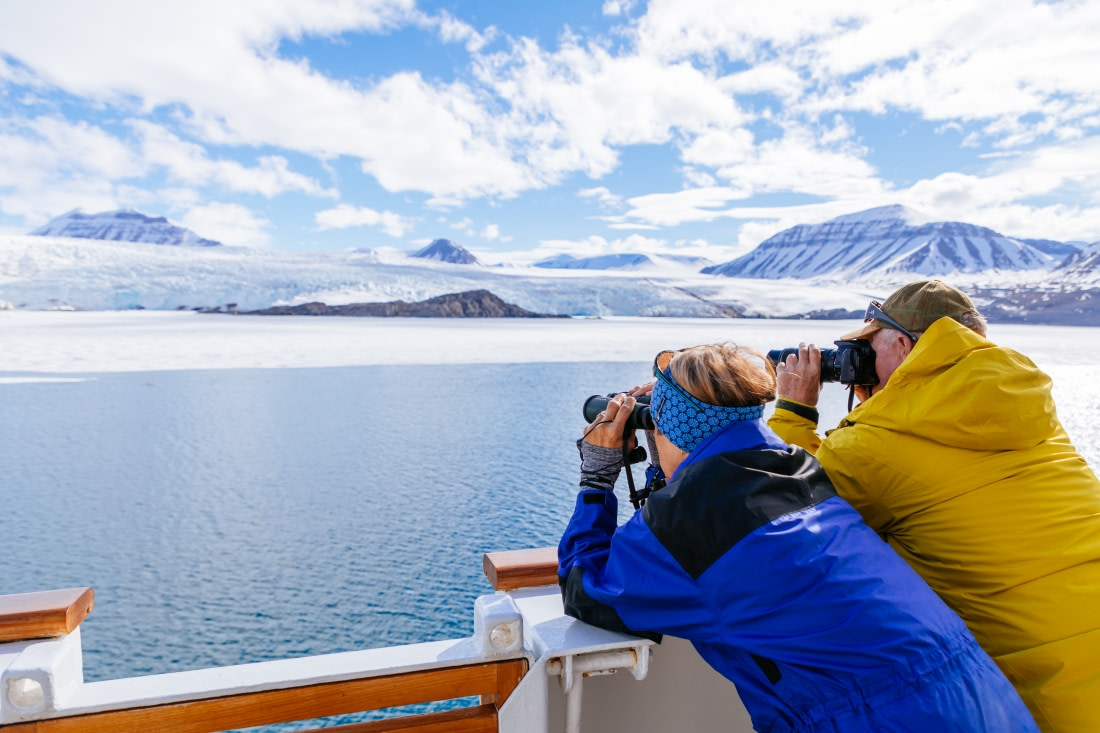 That's why we're going full shameless in this blog and voicing our recommendation for Swarovski Optik, specifically their binoculars. Below we'll tell you why, along with how you can get a free pair when you book one of our select trips to the Arctic or Antarctica.
Swarovski binoculars – streamlined design, surprisingly powerful lens
Traveling in the polar regions means rugged surroundings, unpredictable weather, and sudden wildlife sightings that can occur both day or night. Even if you're not partaking in one of our many outdoor activities like kayaking, mountaineering, or even Antarctic camping, you will still be making a fair amount of shoreline walks during your landings.
Carrying binoculars that are too heavy or cumbersome will not be ideal for this purpose. You want something you can immediately take out the instant someone yells "whale" or stuff back into your pack or protective case as soon as the Zodiac cruise gets bumpy.
That's where Swarovski comes in. Designed to fit easily into a daypack (or in the case of the smaller models, even your pocket) and be quickly deployed in the field, Swarovski binoculars are perfect for just the kind of polar exploration you can expect to do on an Oceanwide voyage.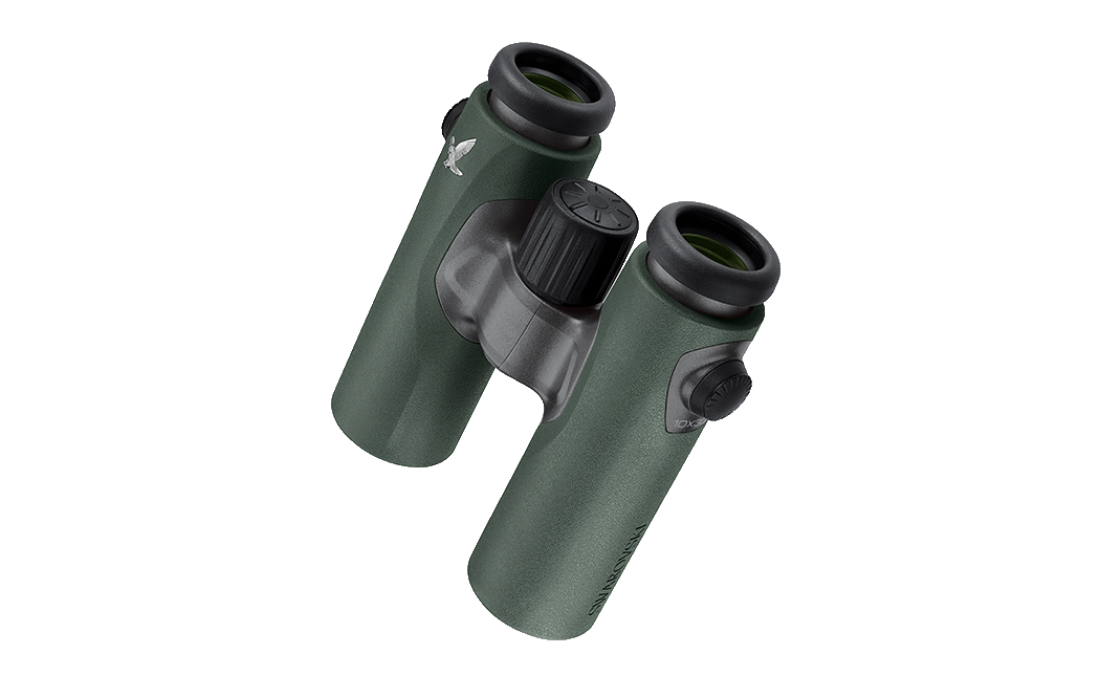 But surely you sacrifice lens power for all this lightweight convenience?
Actually, not at all. In fact, Swarovski lenses are known throughout the binocular and scope industry for being second to none. Even our captains use Swarovski binoculars when navigating our Antarctica cruises, just as our guides use them to scan for polar bears on our Arctic trips.
The fact that professional sailors and outdoorspeople trust these binoculars in such high-stakes situations is a clear indicator of their quality. Given the particular weather and landscape conditions of the polar regions, in addition to the various wildlife you can encounter in a moment's notice, you can hardly find better binoculars than those offered by Swarovski Optik.
And if you're thinking of taking a polar voyage, this is where it gets interesting…
Get a free pair of Swarovski binoculars on select polar trips
We are currently offering a free pair of Swarovski CL Companion 8x30 binoculars for new bookings on select cruises to the Arctic and Antarctica.
Among the more compact and travel-friendly Swarovski models, these binoculars are perfect for exploring the polar regions with minimal baggage. This means that, for a limited time, you can enjoy some of the most beautiful places on Earth with some of the most advanced binoculars on the market.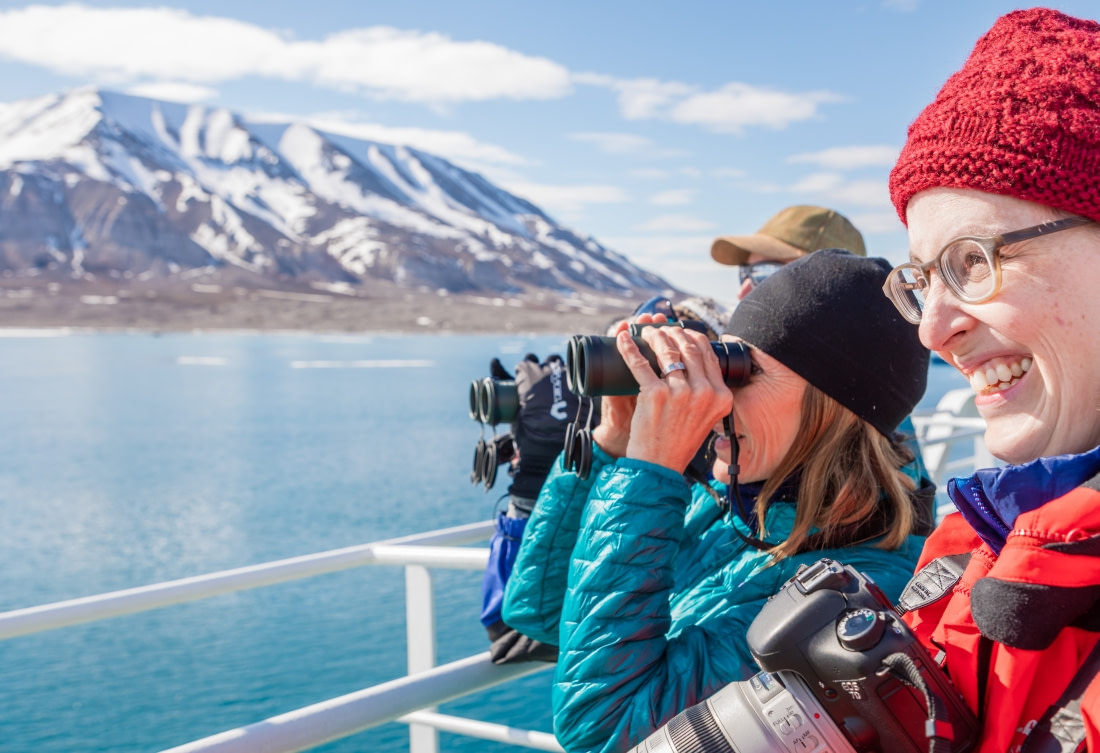 See full specs of the CL Companion at the Swarovski website.
This offer is only for new bookings and cannot be combined with any other offers, past or future. For full details and a link to the cruises included in this special, follow us here.