Polar Diving
​Diving in Greenland can offer great ice experiences. You will be amazed and never forget the deep blue colours of the underwater ice.
Marine life
But Greenland also offers an interesting marine life, such as kelp walls, sea-snails, crabs, sea butterflies, various Arctic fish, shrubby horse-tails, jelly-fishes, sea-hedgehogs and starfishes. You even could have the possibility to snorkel or dive with seals.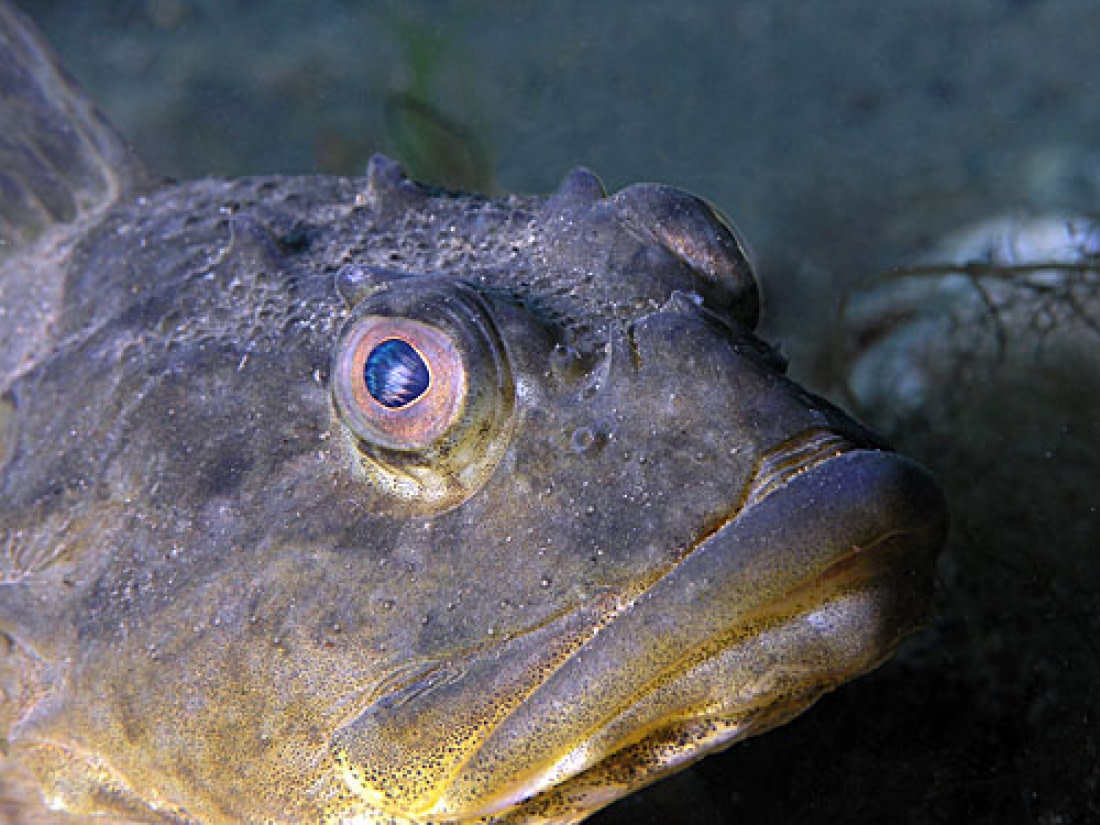 Sculpin © Jonas Thormar-Oceanwide Expeditions
Diving experience & qualification
Divers must be advanced and experienced in dry suit and cold water diving (at least 30 dry suit dives). We hope for 1-2 different dives per day parallel to all other activities. Diving depends on local ice and weather conditions. Dive team leaders and dive guides are responsible for safety during operation. Basic equipment is onboard (scuba tanks, compressors, weights and diving essentials. Divers bring their personal gear.