Attractions of Detaille Island
Because the ice situation this far south is sometimes difficult, landings are not always certain. There is a small rookery of Adélie penguins living on the island, but the real attraction of Detaille is its abandoned British station: Base W was occupied between 1956 and 1959, after which it was hurriedly evacuated when its supply ship became blocked by ice. The personnel had to leave across the pack ice, abandoning most of their gear.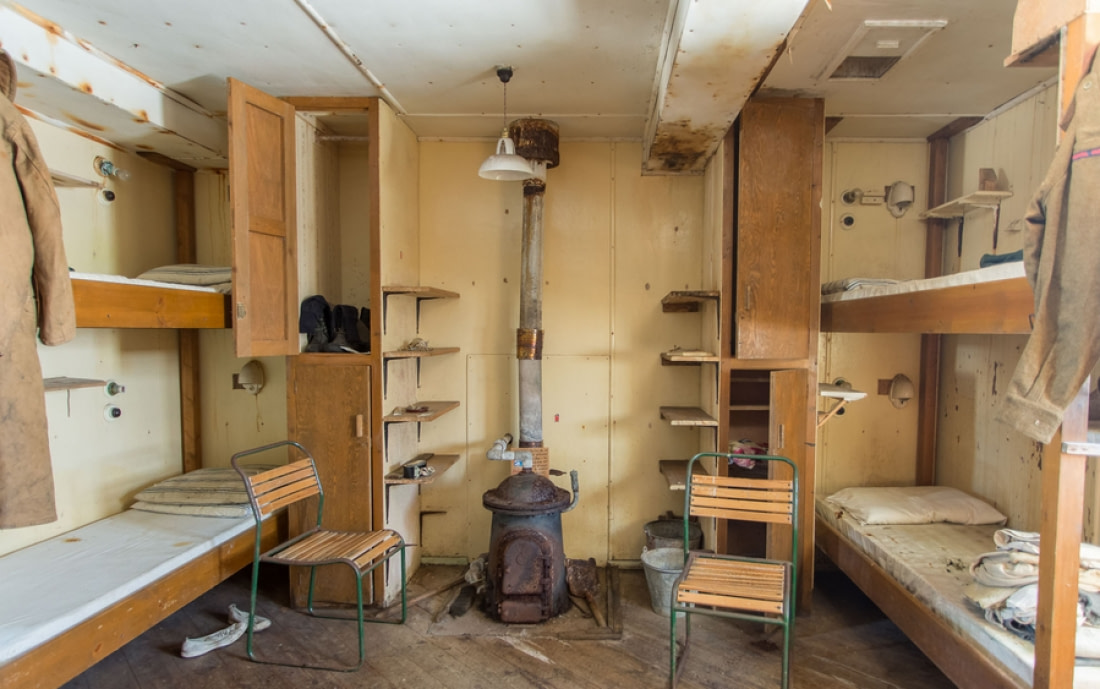 Detaille Island's Historic Site
Base W is now an official Antarctic Historic Site and Monument (HSM), open for visitors. Inside the living quarters, the kitchen and working areas are still exactly the way they were left. Scientific equipment, books, clothing, even tins of food are also still present. The station is a veritable time capsule of 50s life on an Antarctic research station.